Mark Burns, Great News Media President / General Manager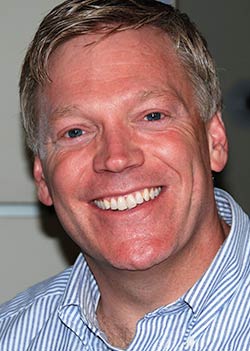 Mark Burns serves as President and General Manager of Great News Media. He oversees Great News Radio in the Champaign/Urbana area, The WLUJ Family of Stations in the Springfield area, PrimeLife Times and the various ministry opportunities that present themselves. He hosts Mark & Friends, weekdays at 7:32 am, re-aired at 7:32 pm on WLUJ and all 19 of our frequncies
When Mark isn't enjoying time with his lovely wife, Holly, and their daughter, Esther, he plays racquetball, enjoys reading, creating new radio projects, responding to listener mail, and walking nature trails. Mark can be reached at mark@greatnewsmedia.org
Joyce Mancke, WLUJ Station Manager
Joyce joined the radio ministry in 2015 as Office Manager and is now WLUJ's Station Manager.
She brings with her many years of office work experience from serving as a Bank Officer for 15 years to managing an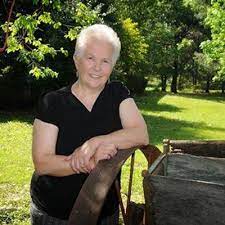 Insurance Agency for 20 years. She has also served as Secretary, Treasurer and Sunday School teacher in the church she attended and started a "Kings Kids" Youth program for the children. Joyce organized and is director of a Nursing Home/Seniors Ministry that started in 2005 and currently holds "Praise and Worship" services in 18 homes across Illinois and in 8 different cities. She also leads a weekly "Women" Bible Study group. 
"I am thrilled to be a part of WLUJ, Lifting Up Jesus. I love the Lord with all my heart, soul and mind and have found that His Grace is sufficient for every need, both small and great and His love is everlasting". Joyce and her husband, Verlin, live in the Springfield area. They have 3 daughters and 11 grandchildren and 8 great-grandchildren, all who faithfully serve the Lord.  Joyce can be reached at joyce@wluj.org