WLUJ Fall Sharathon Fundraiser - October 28, 2019 - November 1, 2019
Our WLUJ Fall Sharathon took place on Monday, October 28th through Friday, November 1st of this year for the purpose of raising the listener portion of our operating budget for 2020. Because the WLUJ Family of Stations is a Non-Commercial Radio Ministry, we are not allowed to sell time for the airing of commercials, which is how "commercial radio stations" fund their operations. But those commercials take 15 to 20 minutes of air time out of each broadcast hour and those stations are striving to keep their commercial supporters happy.
However, as a
Listener Supported radio ministry, we are dependent on the Lord and the generous financial gifts from our listeners, and don't have to air commercials, or strive to keep those commercial supporters happy. Instead, we strive each and every day to broadcast the Good News, Lifting Up Jesus throughout Central and West Central Illinois, as we bring Honor and Glory to our Lord by bringing Inspirational music, and Spirit-filled, solid Bible based preaching, and teaching to our listeners each and every day.
So, instead of commercials, we need to reach out to our listeners to raise funds during Sharathon in an effort to raise the Listener Supported portion of our Operating Budget for the upcoming year. This year, Joey Krol and I were joined on air by our dear friends Donna Leland and Phil Shappard, from Moody Radio in Chicago, as well as an old friend of many in our area, Network Director (and former WLUJ Station Manager) John McBride. We had a great time and are so very blessed by the financial and prayer support and the many words of encouragement we received throughout our Fall Sharathon. In addition, we are especially grateful for the support of all our many dedicated volunteers, many of whom return year after year, serving in both our Fall Sharathon and Spring Sharathon. Thank You All!
Here are a few photos taken during our Fall Sharathon!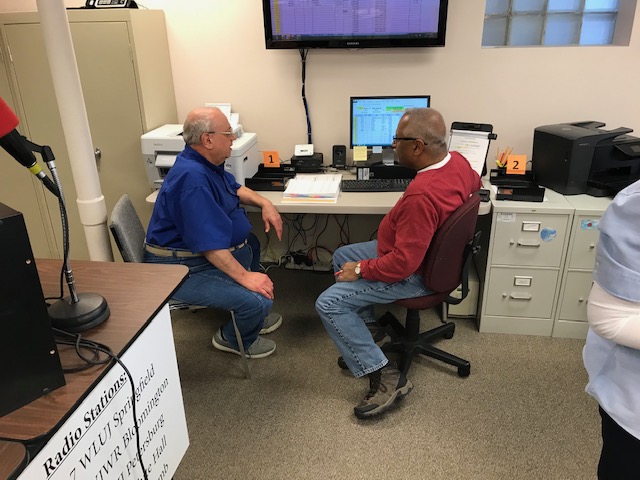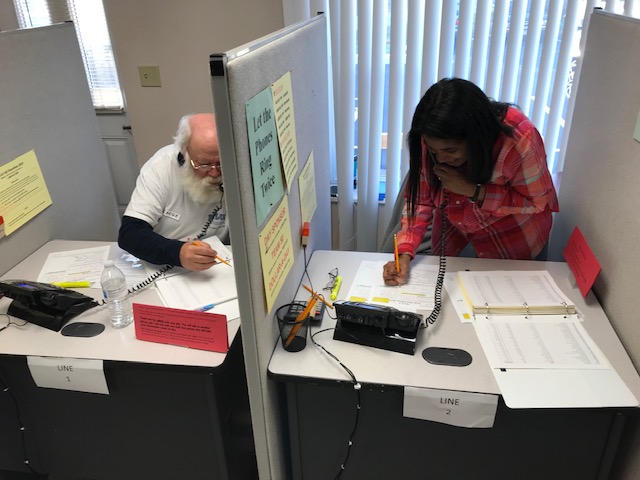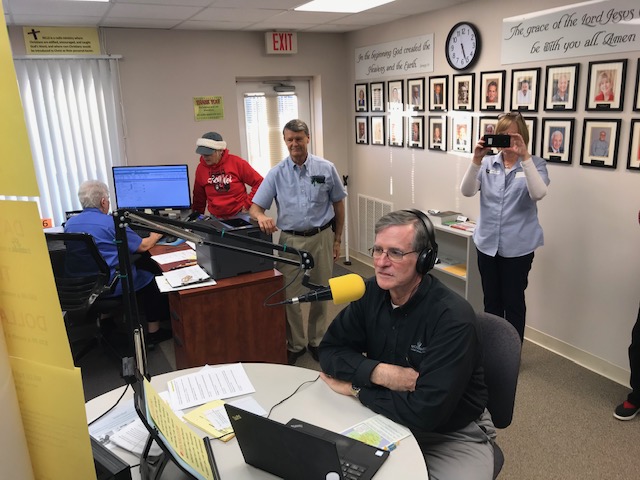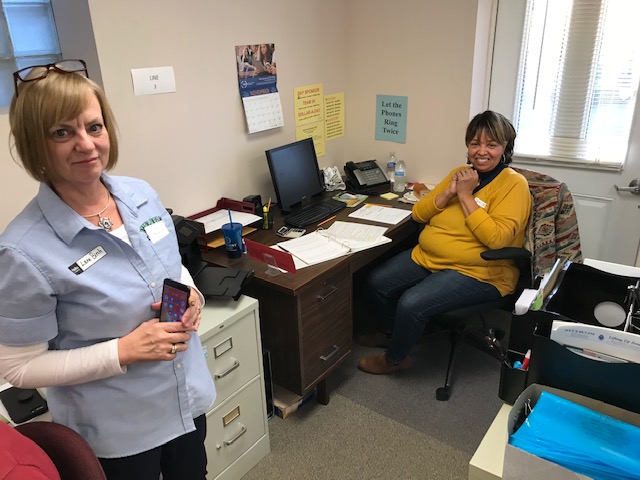 Here are some photos from our Spring Sharathon in April 2019.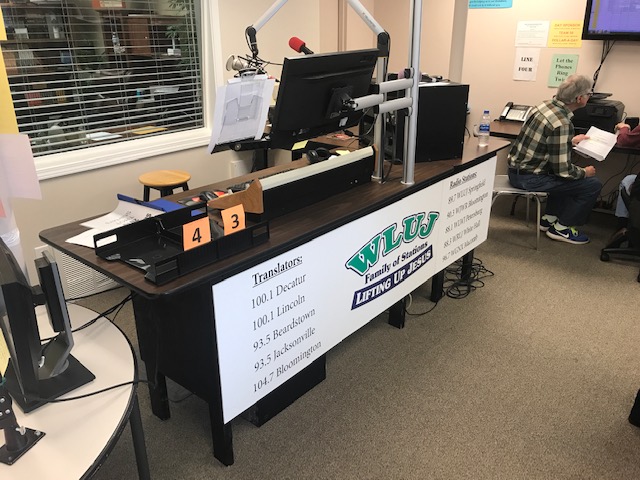 Wheels for the World - a mininstry of Joni and Friends
WLUJ collects manual wheel chairs along with aluminum walkers, canes, and crutches that are in good condition which will be sent on to the Joni and Friends office in St. Louis, then to people in other countries that need them. You can bring your items to the WLUJ studio between 9AM and 5PM Monday through Friday. For more information about Joni and Friends, and the Wheels for the World project
click here
.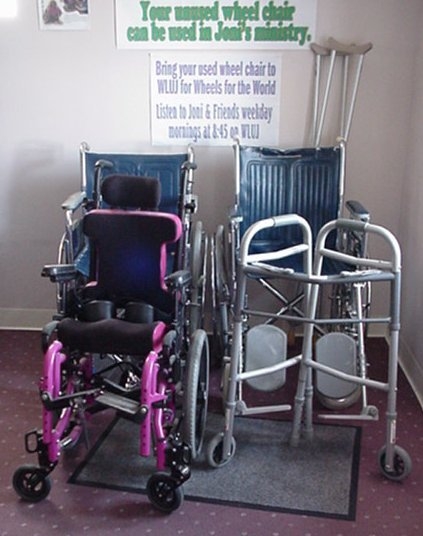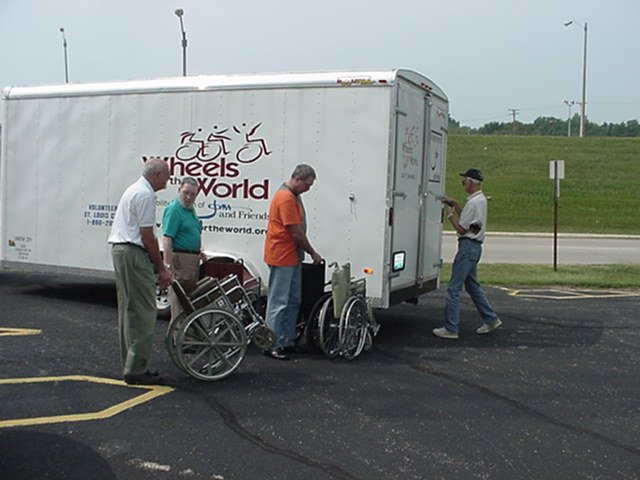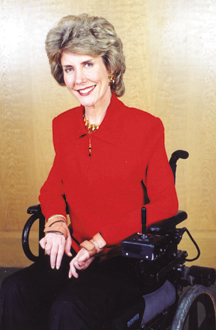 Items for the Wheels Loading the wheel chairs to go to the Joni and Joni Tada
for the World. Friends St Louis office.